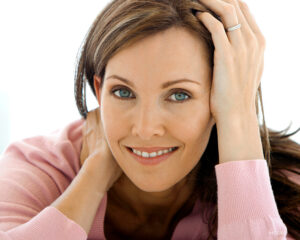 Undergoing labiaplasty is a big decision. With the help of your team, we hope you will make the best decision for you. That being said, there is a slight recovery period after the procedure. You'll be restricted from work or school for about one to two weeks, but full recovery takes longer.
To reduce your recovery time and help yourself get back on your feet faster, Portland women are advised to try the following tips.
1. Take Prescribed Medication as Needed and Follow Up with Over the Counter Pain Medications.
You'll have some pain, swelling, and itchiness after the procedure, but over-the-counter pain medications can help reduce these symptoms.
2. Use Cold Compresses
Another way to get some relief from the after-effects of the procedure is to use a cold compress on the area. We recommend a thin barrier between ice and the surgical site such as a baby-wipe and lubricate well as directed by your team after icing. 20 minutes on and 20 minutes off is recommended or as tolerated.
3. Eat and Drink Well
Your body needs fuel to heal itself, so make sure you're feeding it with plenty of vitamins and minerals. Skip the junk food and stick to fruits, vegetables, and protein. Also, make sure you're staying hydrated by drinking plenty of water.
4. Don't Smoke or Drink Alcohol
Two substances that can slow down your recovery are cigarettes and alcohol. Avoid these while you're healing unless you want to seriously draw out the process.
5. Avoid Strenuous Exercise
While you may be tempted to hit the gym, you'll need to hold back this impulse. Your body needs time to heal, and going too hard too fast can break open your incisions.
6. Lubricate
Your health team will be giving you a lubricant to keep the sutures moist for the first two weeks to avoid drying out of the surgical site and scab formation. Make sure your hands are clean before you lube away.
7. Rest
The most important tip is just to rest. Make sure you have someone to drive you home right after the surgery at our Portland office as well as help out around the house for the first couple of days, because you should be sleeping as much as possible.
8. Skip the Bath
A bath might sound comforting, but beware — soaking your wound can lead to infection or disturb your sutures. Rather, stick to showers — but make sure you avoid all water for at least 48 hours after surgery. Soaking can lead to premature dissolving of the delicate suture material.
9. Walk Around
While resting is an important part of your recovery, so is walking around. This will reduce swelling and your risk for blood clots. A few laps around the house is fine; avoid several-mile-long treks through downtown Portland.
10. Change Your Dressings
Your wound dressings always need to stay clean and dry, so clean them as much as necessary. This also lets you keep an eye out for signs of infection, such as pus or blood. Some draining is normal, so feel free to wear a feminine napkin or absorbent pad so it doesn't leak into your underwear If you use pad, lubricate to avoid stickage. Use a comfort donut as needed to avoid excess pressure on surgical site.
11. Wear Proper Clothes
Avoid any tight fitting clothes that cause chafing or pressure for awhile. No thongs, loose fitting underwear and after the drainage is gone, avoid pads.
12. Avoid Constipation
Surgery can cause sluggish bowels. Take an over the counter laxative for the first week to avoid excess straining or pain. We suggest Milk of Magnesia.
Choose Dr. Salisbury for Portland Labiaplasty
Don't let the instructions worry you! Good Care, Good outcome Under the care of Dr. Salisbury, Portland patients have nothing to fear.
To learn more, schedule your initial consultation by calling us today at (503) 783-0544.