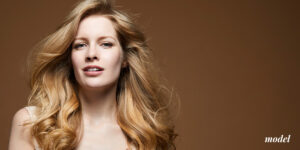 Vaginal Rejuvenation is a descriptive term and requires a specialist to diagnose what it is that is needed. It involves an array of treatments that can restore vaginal health in a number of ways. It can tighten, restore anatomy or restore physiology.
Any woman can consider such procedures, however, most commonly it is for women who have undergone extreme weight loss, had children or have congenital findings. It is also for menopausal women who want to feel young again.
So why do these women choose to have this vaginal procedure? There are a number of reasons, but the following are three of the most common ones Dr. Salisbury sees at her Portland office.
1. Put an End to Urinary Incontinence
The pelvic floor muscles are a group of muscles that hold your bowels, uterus, bladder, and vagina in place. Often, mothers who carry a child for nine months experiencing a stretching of these muscles. Getting older and going through menopause are two other reasons the pelvic floor muscles can begin to lose their elasticity. In addition to bladder and rectal prolapse (when the bladder and rectum slip out of position), this can cause urinary incontinence.
For many Portland women, Kegels to strengthen the pelvic floor can pull everything back into place. But when this doesn't work, vaginal rejuvenation tightens the anatomy, taking the pressure off the bladder and helping reduce bathroom accidents.thus heightening self esteem, no one likes to leak, talk to our team about it, you are not alone.
2. Increase Sexual Satisfaction
When a woman's vagina feels loose and there is a loss of friction, this results in decreased sexual pleasure. For some Portland women, this may even result in avoiding intercourse or dating. This is a big problem for women who have given birth, but it can also happen as a woman ages and goes through menopause. Some women have vaginas that are so loose, they can't even keep a tampon in place. Talk to our team about your concerns so we can help you find solutions.
successful vaginal rejuvenation will strengthen and tighten the walls of the vagina. The medical term is prolapse or pre-prolapse. Not only will this make a woman more confident in her body (thereby increasing her satisfaction), but it will also help to create more friction during sex, improving the experience for both partners.
3. Reduce Vaginal Dryness
Another common problem with the vagina as a woman ages is vaginal dryness. This does not allow a woman to feel her best self. When entering menopause, a woman's natural estrogen levels begin to drop, resulting in a decrease in vaginal secretions. The Vagina loses its natural lubrication during sex, so when the vagina is too dry, a woman may experience pain and discomfort. AND frustration. It is no fun to HAVE to rely and lubricants all the time.
Luckily an office treatment, a form of vaginal rejuvenation can do wonders for improving moisture levels in the vagina. The procedure stimulates the production of collagen in the cells of the vagina, which leads to healthier and younger tissue and increased lubrication. There is no down time and minimal discomfort during the procedure.
Learn More About the Benefits of Vaginal Rejuvenation
These aren't the only ways a vaginal rejuvenation might change your life. To learn more about whether or not you're a candidate for this procedure and how it can help you, schedule your initial consultation with Dr. Salisbury in Portland. She'll perform an exam and make a personalized treatment recommendation and with her breadth of knowledge find a solution for your issues.
Just call us at our Portland office today at 503-783-0544 to get started!