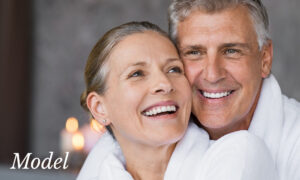 Labiaplasty is a popular choice for many Portland women who are uncomfortable with the size, shape, or asymmetry of their labia. it is also a popular choice for women who want to improve intimacy or confidence. . .women who have a labial issue cannot get support from those that just don't understand. We get it, and we can speak your language. Talk to our team about how your labia affect your quality of life.
1. Makes Women Feel Open to New Experiences
For the Portland women who choose to have a labiaplasty because they are unhappy with the appearance of their labia, the procedure can greatly improve their self-confidence. They will feel more comfortable in their bodies, and because of this, they may be more open to different kinds of sexual experiences. Leaving the lights on doesn't seem as daunting.
One study that took a look at the motivations, expectations, and experiences of a group of women who had labiaplasty found that many women were now open to try new things in bed after their procedure. In particular, the idea of having sex with a new partner or trying out oral sex became far more appealing.
"I feel a lot more comfortable having sex now because I think I used to be a bit ashamed or tend to protect myself even though I'm very comfortable with him," said one anonymous woman. "But I guess I feel freer now."
2. Reduces Pain During Sex
Having a larger-than-usual labia isn't purely a cosmetic issue for some women. For this group, the labia can actually lead to problems during sex, causing pain and discomfort. Dr Salisbury calls it 'labial trapping' , they get caught.
"They also get in the way during sex, get jammed inside my vagina accidentally," said Reddit user ladylabs.
By trimming away some of the excess tissue of the labia, there is less of a chance that it will be smushed during intimate moments or during exercise. This means Portland women can fully enjoy the experience without any uncomfortable sensations, increasing their chances of orgasm and helping them stay more present in the moment with their partner.
3. Increase Libido
When Portland women aren't comfortable with how their body looks or are experiencing pain every time they try to have sex, it's only natural that their libido will suffer. While they might still want to try having sex at first, after a while, these mental and physical effects will lower their desires until they avoid it altogether.
Luckily, labiaplasty has been scientifically proven to increase sexual enjoyment and improve sexual functioning. One study looked at 12 women who underwent labiaplasty and compared their scores on the Female Sexual Health Questionnaire with 12 women who did not have labiaplasty (but who wanted to have it). Results showed a significant increase in sexual enjoyment in the labiaplasty group in women who were plagued with thoughts of too much skin down there.
Improve your Self confidence With Labiaplasty in Portland
If you don't feel like you're functioning as well as you could when it comes to sex, because your are self conscious, consider a labiaplasty from Dr. Salisbury. She can help you improve your sex life and feel more confident in your body with one simple procedure.
Call our Portland office now at 503-783-0544 to schedule a consultation.