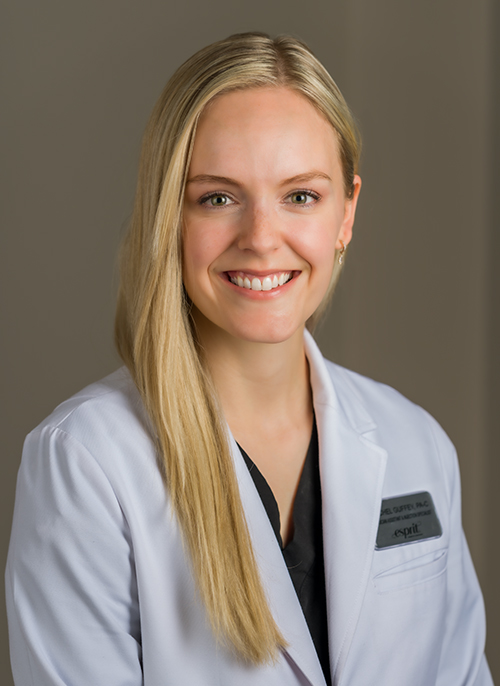 Rachel is our physician assistant and injection specialist. She has experience in a variety of medical settings including plastic surgery, dermatology, and general surgery and is excited to bring that background to her patients here at Esprit®. She is passionate about boosting her patient's confidence by enhancing their existing natural beauty with BOTOX®, Juvederm®, and other injectable aesthetic treatments. You will meet Rachel either during your aesthetic medicine consultation or your pre/post-operative visits with Dr. Connall where she serves as his first assist in surgery. In whatever setting you meet with Rachel, she will work with you to tailor a treatment plan that is specifically suited to your individual goals. Rachel graduated Magna Cum Laude with a Master of Science degree in Physician Assistant studies from Massachusetts College of Pharmacy and Health Sciences.
Meet Rachel Guffey at Esprit
If you are interested in injectable aesthetics like BOTOX® and dermal fillers, you can meet Rachel and discuss your treatment options through a consultation at Esprit® Cosmetic. Call (503) 783-0544 or fill out our online form today!