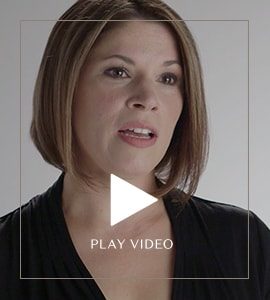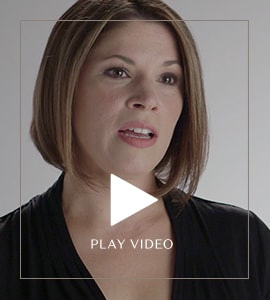 My name is Carissa. I am 39 years old and I live in Tualatin, Oregon. I enjoy spending time with my family and taking care of my kids. I enjoy traveling and visiting places – exploring new places. So, 5 years ago my sister had cancer and we all found out we were BRCA positive through genetic testing. I decided to go the route of prevention, to prevent getting ovarian and breast cancer and being at 80% risk for breast cancer, decided to have a bilateral mastectomy and reconstructive surgery.

I first learned about Dr. Connall at my daughter's gymnastics class. I was in a conversation with another mom, about the journey I was about to embark on, and she mentioned a friend of hers had seen Dr. Connall. And while talking, another mom joined our conversation, and also mentioned that a friend of hers had seen Dr. Connall. So I decided, after 2 people mentioning it, within a 15 minute period, I should try and give the guy a call and check it out! So I called that afternoon and spoke with Laurie and was scheduled for the next morning to meet with Dr. Connall.

My first experience with Dr. Connall. I walked in and Laurie was very welcoming. I was walked back by Angela and she was very social, very comforting. Got all of my information, really talked about me and wanted to find out what my situation was and cared about me as a person. The previous surgeons that I met with about my reconstructive surgery were very much about do the mastectomy, I would do expanders, I would put in an implant and then I could choose to have nipple tattooing done later to complete the reconstruction. Dr. Connall was the only one that had another plan where I could do nipple sparing. I wanted a more natural look than what just an implant would provide so he suggested this new process, fat grafting. So he would take my own fat from different places and then inject it and start the reconstruction process that way to give more of a natural look. And then if, at the end I felt the need to, I could fill in with an implant.

I think I had 6 total surgeries with Dr. Connall. Dr. Connall's practice almost felt like an extension to our family. Having me, my sister and my aunt all gone through there and the care that they took and just that they care about you as a human being.

Post surgery was amazing. I went right in, did the post-op. He had regular scheduled appointments for checking in so you kind of felt comfortable. If there were any questions he left his cell phone so you could contact him at any time. Through the whole process, everything was really very comfortable and went very well.
What I would say to another woman in my same situation is to, hands down, go to Dr. Connall. She will have an amazing experience from the moment she walks in the door to completion, and really beyond.
*Individual results may vary