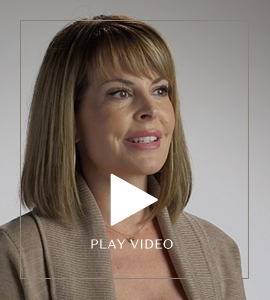 My name is Chelsea and I'm from Sherwood Oregon I would describe myself as being uh friendly being personable and kind of outgoing I'm a mom so I really love spending time with my son he's 11 and uh I really love my job, I do cosmetics so I enjoy that. I was really uncomfortable uh in my clothes and swimsuits and uh yoga pants. Um physically uncomfortable, sexually uncomfortable, emotionally uncomfortable. So my biggest concerns with plastic surgery were initially exposing myself to someone uh and feeling vulnerable and letting them take care of me.
I started researching probably 15 or 16 years prior to having the surgery done. Dr. Nancy did a labiaplasty for me and a perineum rejuvenation. Um I had a large baby and uh I didn't even know that I needed anything in regards to that my main concern was the labia and it was nice to be able to do them all together. And have a complete ya know feminine enhancement and rejuvenation. Going into the first consultation i was nervous uh a little bit insecure that i would be ya know looked at or judged or you know maybe she's never seen this before am i so different ya know. But she was amazing and so patient and looked me right in the eyes. So understanding and so caring that she made me feel completely normal like it wasn't even an issue or a problem. She physically showed me what the outcome would be and discussed with me my desires and that really set me at ease. Because I knew coming out of surgery that things would be the way that i wanted them and not just the way that she wanted them, we were on the same page.
Dr. Nancy is great she's amazing she is not only a physician and a fantastic one at that but she is a therapist she is a healer I don't have enough great things to say about her and her practice and the way she conducts herself. Life is great now i have a renewed self esteem a renewed self confidence that makes me feel the most beautiful because i think that when you're confident that you can give that to other woman you just that sense of security that sense of self.
*Individual results may vary