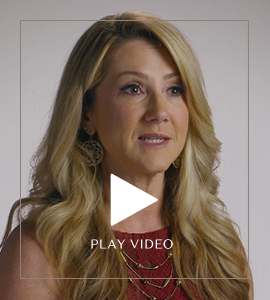 My name is Jana I am from Tualatin. My friends and family describe me as um very caring, very loyal, um outgoing, fun. And I love to dance which is a lot of fun. My days are pretty full between the business and uh my family and my friends and dancing. After 31 years of raising children and uh the aging process has kicked in. What I was seeing when I looked in the mirror was not the same thing that I was feeling inside. The youthfulness that i felt uh the energy that I had. Going out and wanting to dance, I just didn't feel like i was seeing exactly how i was feeling. So i thought it was time to go ahead and look at the options. My biggest concerns, I looked into the upper eyelid surgery was, what was that procedure going to be like because after all thats, thats my eyes and when I met with Dr. Connall and his staff they put to bed any concerns that I had right away with any questions I had I've actually had uh surgical procedure with Dr. Connall a few years ago so i was very comfortable with the process I knew immediately he was the right surgeon for me uh just from the start to meeting his staff the way I was greeted to the end results and how I was treated and taken care of after the procedure um I knew going in a second time to have my upper eyelids done there wasn't a doubt in my mind that Dr. Connall was gonna do it.
I'm enjoying life much more now I feel more relaxed about my facial appearance I feel more relaxed knowing I don't have to work so hard to put the makeup on or worry about have my botox done every 3 months, I love the results. Uh it definitely makes a difference in how I'm feeling an how I'm projecting myself to my friends and especially with the dancing a lot more confidence.
If another woman, or even a man was to ask me about surgery with Dr. Connall I would say go. Go. I've actually had several friends that known Ive done something uh go and see him and actually made the decision to get a procedure done with him.
The front of the house is great when you walk in whether its Lori or Melissa you meet to the time that you meet with Dr. Connall he will help you make that right decision uh even if you go in thinking one thing he's going to give you the options on what he thinks is best suitable for you. It's a great experience.
*Individual results may vary