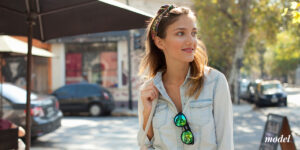 Labiaplasty surgery is a great way for Portland women to feel more comfortable. However, the recovery process is not immediate. Women will be restricted in what they can do for several weeks after the procedure — including having sex. While every woman is different, here are the basic guidelines for when women can start having sex again after a labiaplasty.
What is the Recovery Like?
Right after your labiaplasty, you'll have slight discomfort, itching, and swelling and it may require prescribed pain management. In addition to your presecriptions, Dr. Salisbury will recommend a combination of over-the-counter pain medications and cold compresses to provide relief. These symptoms usually peak around two to three days after the procedure and should gradually start getting better.
Most Portland women are able to return to their normal routines, such as work or school, in about one to two weeks. But what about having sex?
How Long Until I Can Have Sex?
While returning to sexual activity may have great appeal, is important to wait. Our Portland team will explain how important it is to allow full healing to occur to avoid distortion of the tissue and to avoid swelling. You also want all the stitches to dissolve fully before resuming intercourse. This includes inner and outer course. NO touch for awhile please.
How long you have to wait will depend on how fast you are healing. If your incisions are not sealed yet, you will have to wait until they are, as sex can rip them open, meaning you'll be back to square one with the healing process. Disruption of healing causes distortion of your new look. Be patient, it is worth it. Also the labial edges are VERY sensitive for awhile until full healing occurs. This will pass with time.
Dr. Salisbury will check on your healing progress at a post-operative appointment at her Portland practice and give you a more accurate timeline that's personalized for you. Be sure to follow Dr. Salisbury's instructions, as having sex earlier than instructed can cause pain and even harm your final results.
How to Heal Faster
If you want to get back to sex sooner, there are a few ways you can boost your recovery. These include:
Following Dr. Salisbury's instructions exactly, as she will craft a recovery plan tailored to your needs.
Taking anti-inflammatory medications to reduce swelling.
Resting as much as possible in the days after the surgery. However, walking around a bit is encouraged to prevent blood clots from forming.
Avoiding strenuous exercise (including sex) for about a month after the procedure.
Eating a healthy diet full of nutrients and drinking plenty of water.
Taking a break from smoking and drinking, both of which can slow down healing.
Lubricate the suture line as you are advised
The more you stay off your feet early on, the less swelling and the better long term look.
MAKE ROOM on your schedule to allow for surgical healing, You are investing a lot in the procedure.
Schedule Your Portland Labiaplasty with Dr. Salisbury Today
Don't let the fact that you'll be sidelined from sex for a while put you off the idea of labiaplasty. It's a great way to restore confidence in your body and increase your sexual satisfaction.
Schedule your consultation at our Portland office today by calling 503-783-0544.