Why Esprit® Cosmetic Surgeons? Because we are a specialized center of excellence in Oregon for Cosmetic Surgical care and advanced Aesthetic Medicine. Since we opened our doors in 2003, Esprit® Cosmetic Surgeons has built our reputation on the experience of Dr. Timothy Connall, his exceptional skill and pioneering techniques for ensuring brilliant patient results. Esprit® Cosmetic Surgeons remains devoted to presenting unparalleled personal service and quality to each and every patient. The difference is our attention to every detail at every level.
We believe professional training and experience are fundamental requirements of any reputable clinic. And that delivering safe, nurturing, and efficient care and straightforward communication are essentials. But it is our personalized approach to every patient that sets Esprit® Cosmetic Surgeons apart. We are here when you need us. We will listen to what is most important to you and provide an experience of unparalleled service, with the highest quality of ethical care. All to reveal the most beautiful and natural you.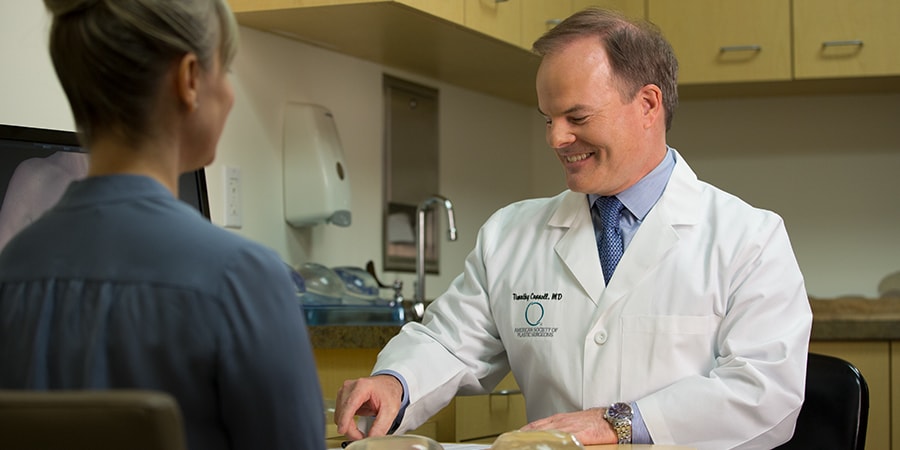 Dr. Timothy Connall is the founder of Esprit® Cosmetic Surgeons. Board certified by the American Board of Plastic Surgery, Dr. Connall is a Fellow of the American College of Surgeons and an active member of the American Society of Plastic Surgeons.  Learn more about Dr. Connall
He completed his medical degree at New York University School of Medicine in New York City. He also completed a six-year general surgery residency at the University of California, Irvine Medical Center. His training there culminated with a board certification in general surgery. Dr. Connall completed a three-year plastic surgery residency at The University of Texas and the USAF Wilford Hall Medical Center. Prior to starting his private practice in Oregon, Dr. Connall served with distinction as Chief of Plastic Surgery at USAF Wright-Patterson Medical Center in Dayton, Ohio.
"What stood out from the other consultations was the time they spent with me. Esprit® Cosmetic Surgeons went through everything thoroughly, gave me my options, and answered all my questions. The surgery turned out better than even I had hoped. Everything – doctor, office, hospital, and surgery staff were great." STEPHANIE, PORTLAND
We are here for you
At Esprit® Cosmetic Surgeons, we invite you to schedule a consultation. Dr. Connall and our staff will personally meet with you in our Portland-area office and listen to your goals. We'll discuss the treatment and procedures best suited for your safety and comfort needs and the benefits of each option. Only then will we recommend a treatment plan that fits your needs, your body and your budget. So schedule today and together, let's reveal the essential you.