As you consider cosmetic surgery or injectable treatments such as Botox or Juvederm, you may be wondering about your payment options. There are a number of convenient ways to pay and we offer an array of programs designed to meet your individual needs. Please feel free to discuss payment with our coordinators so that we can help you design the best plan for you.
Payment for our cosmetic surgery procedures is due in advance and payment for injectables is due the day of treatment. Please note: Since the majority of our procedures involve elective cosmetic surgery they are not covered by medical insurance. We provide a number of payment options which may be used individually or combined according to your wishes.
Cash or Cashier's Check (personal checks are not accepted)
Credit Cards: Visa, MasterCard, Discover, or American Express.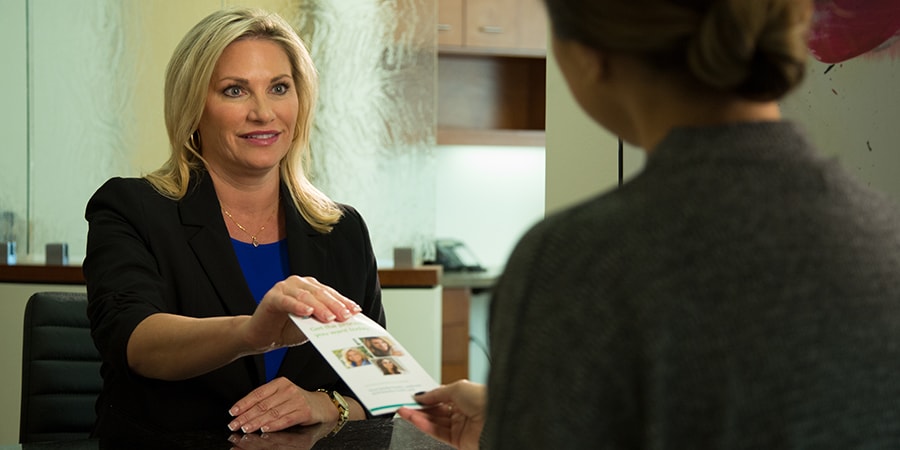 We are devoted to providing outstanding cosmetic and reconstructive surgery in a personal and caring environment. Your consultation is the beginning of a special and critical time in your life.A Consultation Is For You to Learn
A consultation should be an intense experience of medical evaluation, planning and patient education. Only through a thoughtful, detailed consultation can you really learn what is best for you. It is solely for your benefit, a vital service we provide that we take very seriously. Dr. Connall and his staff spend a lot of time working with you before, during and after your consult to ensure your objectives are met and that we have communicated the information you need to make a wise decision.A Free Consultation May Not Be Good for You
We believe that in consulting with a professional – as with most things in life – "you get what you pay for." Unfortunately, too often a "free consultation" for cosmetic surgery turns into a quick examination and "meet and greet" with the doctor and sometimes (even worse) a sales pitch. Such a consultation is not in your best interest.
We believe in having mutual respect and trust in our relationships with patients. We are professionals with an intense commitment to doing the right thing for our patients. We stand on our reputation, expertise and commitment to excellence. Since we treat the consult as a highly valuable service, not a sales process, we have nothing to give away.
A Small Cost for a Life Changing Decision/
Should an initial consultation fee be the key factor in deciding on surgery that will cost thousands of dollars and change your body forever? Of course not. The purpose of the consultation is to determine if surgery is the right thing for you to do. Through the process of listening to you, understanding your desires, conducting an examination and 3-D computer imaging, an appropriate recommendation will be made. That recommendation might even be that nothing should be done.
A plastic surgery consultation is often the beginning of one of the most important events in a person's life. For such a monumental decision is it not fitting that you pay a small fee to get the best information and advice possible? 
Our consultation fees range from $100 to $250 depending on the complexity of your case. Expect to spend about one hour with us for your consultation. Most patients tell us this was the best hour they have spent learning about cosmetic surgery and well worth it!