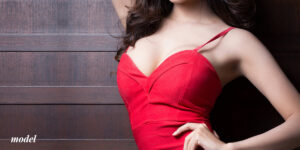 During a breast augmentation consultation, you can gather information about how the procedure can increase your breast size, restore shape, and improve proportion. But knowing which questions to ask is just as important as scheduling the consultation. Unsure of what to ask? We are here to help!
---
12 Questions to Ask During a Breast Augmentation Consultation
You can maximize your time spent at a breast augmentation consultation with these questions:
1. Are you board-certified in plastic surgery?
A surgeon certified by the American Board of Plastic Surgery has completed education and training requirements and passed comprehensive written and oral exams. Board certification assures you of a plastic surgeon's skill and ability to deliver high-quality care in a safe and comfortable manner.
2.  Do you specialize in breast augmentation?
Board certification does not mean that a plastic surgeon specializes in breast augmentation.
Questions to ask about specialization:
How many breast augmentation procedures have you performed?
How often do you perform the procedure?
May I see before-and-after pictures of your patients, including cases like mine?
3. Where will you perform my surgery?
Plastic surgeons can perform surgeries in these locations:
On-site surgery facility
Same-day surgery facility
A hospital
If you prefer to have surgery in a hospital, ask the plastic surgeon where they have privileges to admit and treat patients.
4. Am I a Candidate for Breast Augmentation?
Although a plastic surgeon must review your medical history first, you might be a candidate for breast augmentation if the following is true: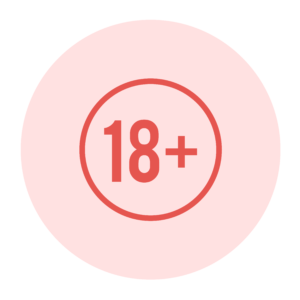 You are at least 18 years old to receive fat transfer augmentation or saline-filled implants, or at least 22 years old to receive silicone implants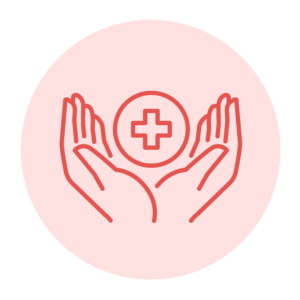 You are in good physical health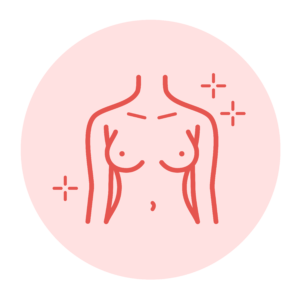 Your breasts are fully developed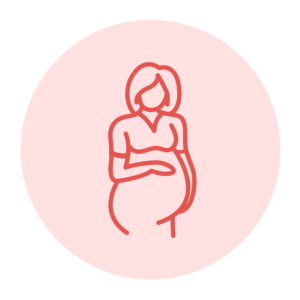 You are not pregnant or breastfeeding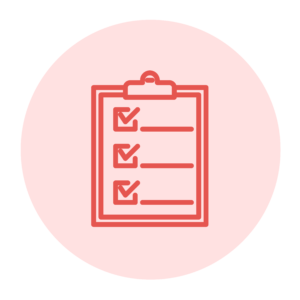 You have realistic expectations about breast augmentation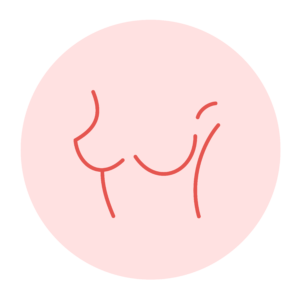 You are dissatisfied with your breasts because they are asymmetrical, too small, underdeveloped, or poorly shaped
---


---
5. What are my options for breast augmentation?
Breast augmentation options include the procedure type, implant shape, filling, and dimensions.
Procedure Type
Breast Augmentation with Fat
Your plastic surgeon can perform liposuction to take fat from your abdomen, flanks, or thighs and inject it into your breasts. Sometimes, a surgeon uses a combination of fat grafting and implants.
Breast implants
Whether you want dramatic or low-profile curves, augmentation with implants is the most common way to do it.
---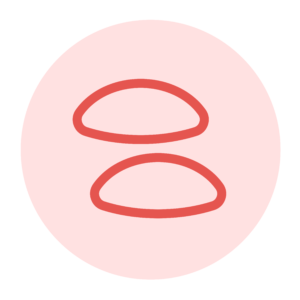 Implant shape
Round – They give your breasts a soft, round shape and make them look fuller at the top.
Teardrop – A large variety of wide and tall teardrop-shaped implants are available to increase your control over the results.
---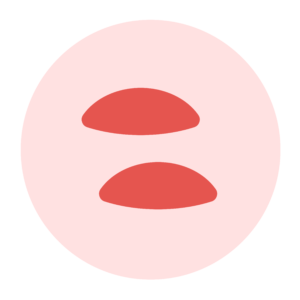 Implant filling
Traditional silicone – Silicon, a naturally occurring element found in sand, quartz, and rock, becomes silicone when combined with carbon, hydrogen, and oxygen. It has varied use in the medical field, including coating or lining for needles, suture thread, heart valves, artificial joints, and implants.
Cohesive, gummy-bear silicone – Thicker and firmer than traditional silicone, gummy-bear silicone holds its shape.
Saline – A sterile, salt-water solution fills the implants.
---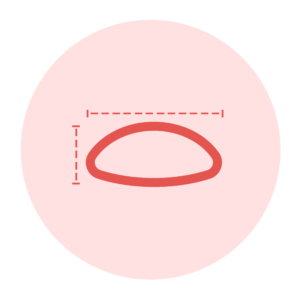 Implant dimensions
You can choose implant dimensions based on your goals and body frame. Your plastic surgeon will recommend sizes and explain the results you can expect.
Diameter – Implant width
Profile – Implant projection from your chest outward
Volume – Amount of space the implant occupies, measured in cubic centimeters. On average, 150cc – 200cc results in a one-cup-size increase.
---
6. How can I prepare for surgery?
In preparation for breast augmentation surgery, you will have medical and practical tasks to complete.
Requests from your surgeon may include:
Get a blood test
Schedule a mammogram
Stop smoking
Avoid aspirin, anti-inflammatory medication, and herbal supplements because they can increase the risk of bleeding
Take the medication prescribed by your plastic surgeon or adjust your existing prescriptions
Drink plenty of water to stay hydrated
Practical tasks:
Ask someone you trust to drive you to and from your surgery appointment and remain at the facility during surgery.
Ask a responsible adult to stay with you for the rest of the day and overnight.
Rearrange items at home that you regularly use so they are easy to access. You will have limitations for lifting, pulling, pushing, and upper body twisting.
Shop for groceries because you will not be able to drive for a week or two.
Get medication from the pharmacy that your plastic surgeon will prescribe.
Schedule time off from work or school.
Anticipate the out-of-pocket cost of your surgery. Most breast augmentation surgeries are for cosmetic reasons—not a medical necessity that insurance might cover.

7. How long does breast augmentation surgery take?
On average, breast augmentation surgery takes one to four hours. But the time varies with each patient, augmentation type, and additional procedures you may need. Your plastic surgeon will give you a time estimate for your surgery.
Augmentation with implants – Surgery takes about one to two hours. If your plastic surgeon must use a combination of techniques, your surgery might take longer.
Augmentation with fat – Expect at least two to four hours of surgery time, depending on the number of fat harvesting sites required and how much volume your surgeon adds to your breasts.
8. What are the risks of a breast augmentation procedure?
The risks of a breast augmentation procedure depend on whether you choose breast implants or fat transfer.
Breast implant risks
Anesthesia complications
Bleeding
Changes in nipple or breast sensation
Faulty implant position
Fluid accumulation
Implant leakage
Infection
Noticeable scars
Persistent pain
Prolonged, tight scar tissue (capsular contracture) and breast distortion
Revision surgery
Wrinkled skin over the implant
Fat transfer risks
Anesthesia complications
Fatty cysts
Breast lumps and calcification
Not enough transferred fat survives to create the breast volume you want, and you need another procedure
9. What happens during the breast augmentation procedure?
Breast augmentation includes the following steps:
Augmentation with implants
Anesthesia – You will receive anesthesia to ensure your comfort and put you in a deep sleeplike state.
Incisions – Before surgery, you and your plastic surgeon will discuss where to make incisions for the best results.
Possible incision locations:
Around the areola
Under your arm
In the fold under your breast

Implant insertion – Your surgeon will insert a breast implant through the incision.
Closing the incisions – To close the incisions, your surgeon will layer sutures in your breast tissue, suture your skin, and apply skin adhesive or surgical tape.
Immediately after surgery – Your surgeon will wrap your chest with bandages to support your breasts and minimize swelling. And you will be monitored in a recovery area until the anesthesia wears off.
Augmentation with fat transfer
Anesthesia – A plastic surgeon can perform breast augmentation with fat transfer using local anesthesia only. But your surgeon can provide oral or IV sedation to ensure your comfort.
Fat transfer – The steps for adding volume to your breasts with fat include:

Using liposuction to extract fat cells from your stomach, flanks, or thighs
Purifying the fat cells
Injecting the purified fat cells into your breasts

Immediately after the procedure – Your surgeon will apply bandages to the injection site. You will wear a compression garment over the liposuction sites.
10. What can I expect during breast augmentation recovery?
Breast augmentation recovery depends on whether you receive breast implants or fat transfer. Here is what you can expect:
Breast implants
Pain – You will feel the most pain during the first 48 hours after surgery. But you can control the pain by taking over the counter or prescribed medication as your plastic surgeon directs.
Discomfort – Your breasts will feel tight and be sensitive to touch.
Healing – It is vital to take antibiotics and wear bandages and compression garments as your surgeon directs. If you have external stitches, your surgeon will remove them in about a week.
Activity – Avoid driving, lifting, pulling, stretching, or twisting for one to two weeks as directed by your surgeon. Over the next month, take care of your breasts and avoid strenuous activity.
Return to work or school – If your healing is progressive, you can resume non-strenuous work or schooling within a week.
Seeing the results – Your breasts will be larger right away. After your surgeon removes the shaping bandages around your chest and the swelling reduces, the results will become more realistic in a few weeks.
Fat transfer
Pain – It is normal to feel mild soreness for a few days. Over-the-counter pain reliever or mild prescription medication will alleviate it.
Discomfort – You may experience mild bruising and swelling for several days.
Healing – Take antibiotics prescribed by your plastic surgeon to prevent infection in the injection sites. Keep the dressing on the injection sites for ten days. You will wear a compression garment for at least four weeks to protect the liposuction sites.
Activity – Although you will avoid strenuous activity for two to three weeks, you can resume light activity in two to three days.
Return to work or school – If your job or schooling is not strenuous, you can return in two to five days.
Seeing the results – You will notice improvement immediately, but it takes several weeks for the fat transfer to integrate with your breast tissue and achieve the desired result.
11. How long do breast augmentation results last?
Implants – According to an article published by the American Society of Plastic Surgeons, you can expect your breast implants to last at least ten years. As breast implants age, your plastic surgeon can replace them or perform a breast lift.
Fat – The results can be permanent, but pregnancy, breastfeeding, or significant body-weight changes can change breast volume.
12. How much does breast augmentation cost?
The average costs of breast augmentation shown below are from the 2019 Plastic Surgery Statistics Report published by the American Society of Plastic Surgeons.
If you choose augmentation with fat transfer, you will also incur a liposuction fee.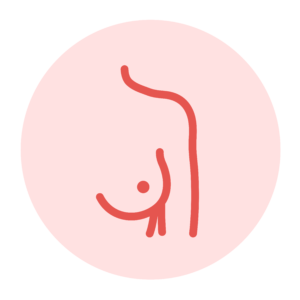 Average cost for breast augmentation: $3,947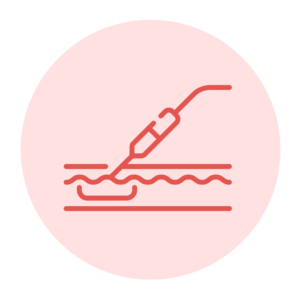 Average cost for liposuction: $3,548
Note: These average costs do not include fees for the surgery facility, anesthesia, medical supplies, and other associated expenses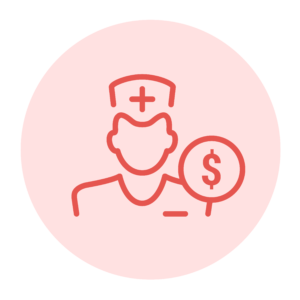 Costs vary based on where you live in the U.S., your plastic surgeon's fees, your plastic surgeon's experience and your individual case.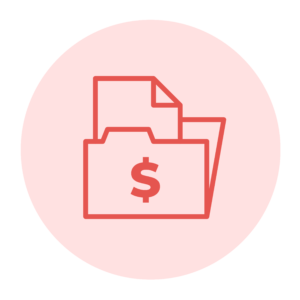 Your plastic surgeon will give you a treatment estimate.
---
Visit Our Advanced Breast Augmentation Center in Portland
At Esprit® Cosmetic Surgeons of Portland, Oregon, Dr. Timothy Connall is a board-certified plastic surgeon and Fellow of the American College of Surgeons. Dr. Connall's experience includes over 5,000 surgeries, 3,500 breast surgeries of which 2,500 are breast augmentation procedures. If you live in the Portland area, learn more about how we can help you through breast augmentation. Alternatively, feel free to visit the website of the American Society of Plastic Surgeons to find a plastic surgeon near you.