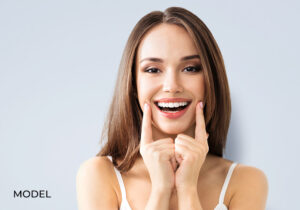 Suppose you have started looking in the mirror, and the face staring back at you is not what you remember (or wish for). In that case, you may have started thinking through all of the potential options available to reinvigorate your youthful appearance. Perhaps you have tried creams, facials, and beauty treatments without seeing desired results, and you are wondering what the next steps may be. Depending on your aesthetic desires, a facelift may help you realize your goals.
---
What Is A Facelift?
It is safe to say almost everyone has heard of a facelift or even knows someone who has had one. Despite the idea of facelifts being common knowledge, not everyone understands precisely what a facelift procedure entails. A facelift, or rhytidectomy, is a surgical procedure meant to improve and reduce the visible signs of aging on the face and neck. Facelifts address common age-related skin problems such as: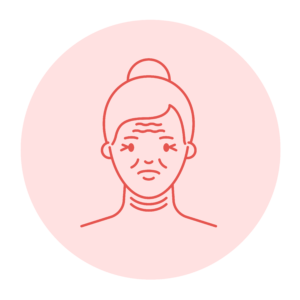 sagging facial skin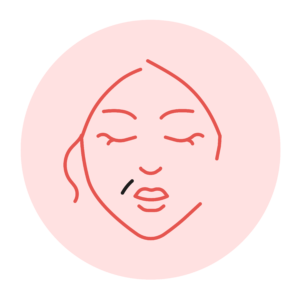 fold lines between the nose and mouth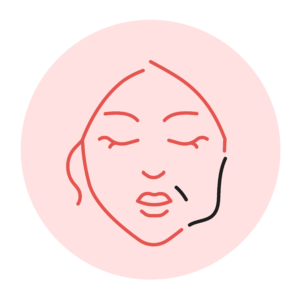 jowls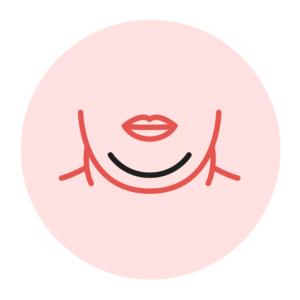 loose skin and excess fat around the neck (sometimes referred to as a double chin or "turkey neck")
---
Benefits of a Facelift
If you turn on the television, you will likely see someone on screen who has had a facelift. In some cases, the procedure made them look noticeably different than their original appearance. Understandably, many people are concerned about how a facelift may change their appearance. While there is truth to the idea that a facelift may (and likely will) alter your appearance in some way, these benefits are generally positive.
1. Facelifts Target Many Signs of Aging in One Step
The natural aging process results in various changes to the appearance of the face and the texture of the skin. In addition to age, sun damage, smoking, and stress can also contribute to various undesired impacts on the skin. Facelifts can restore your youthful appearance by targeting various signs of aging, resulting in a tighter appearance of the face and neck. A facelift can help address sagging skin, deep wrinkles and creases between the nose and mouth, wrinkles extending from the mouth to your chin, double chin, and issues with excess fat, all in one surgical procedure.
2. A facelift will help eliminate a double chin
If you are frustrated with the extra skin or excess fat that has formed around your neck, a facelift may help to reduce or even eliminate it. Sagging and wrinkles of the skin on the neck are a normal part of the aging process. Unfortunately, depending on the severity of wrinkling or folding, this excess skin can make you appear much older than you are and causing embarrassment or discomfort when wearing clothing that exposes the neck area. A facelift and neck lift can help to address these concerns by tightening and removing excess skin.
3. A facelift can get rid of your jowls
Age, sun exposure, and even significant weight loss can result in excess skin around the face and chin. For some, unsightly jowls may be the item they most want to "fix." A facelift can provide a tighter, slimmer jawline.  By recontouring the jaw and upper neck areas, a facelift can firm up sagging areas making your jawline appear youthful again.
4. Tighten up saggy facial skin
As we age, collagen levels and collagen stores in the body decrease. Consequently, loose or sagging skin starts to develop. For a time, over the counter or prescription creams may be moderately helpful; however, there comes a time when creams are no longer effective, and they will not counter collagen loss or the effects of a lifetime of sun exposure. A facelift will remove excess skin and tighten the neck and facial muscles to reduce sagging and restore a smooth, youthful appearance to the face.
5. Facelifts Help Reduce Deep Wrinkles
Deep wrinkles are also caused by reduced collagen production. A facelift (and associated procedures such as dermal fillers) can help reduce the appearance of deep wrinkles, especially those that form between the nose and mouth (sometimes called smile lines) and those that form between the mouth and chin (also called marionette lines).
6. Facelifts Are Not Just for Women
While significant attention and advertising are placed on aging and women's skin issues, men struggle with age-related skin concerns too! Data Provided by the American Society of Aesthetic Plastic Surgery indicates facelift procedures were among the top ten procedures for men in 2019. Facelift procedures can address jowls, sagging skin, displaced fat, and unsightly facial wrinkles in men too.
7. There is No Right Age to Get A Facelift
Contrary to popular belief, one does not need to reach a particular season in life to be an ideal candidate for a facelift procedure. Although the most common age for patients to have a facelift procedure is between 50 and 65, anyone with sagging skin or unwanted wrinkles can get a facelift. There are several techniques to choose from, so your highly experienced surgeon can tailor your procedure to meet your goals in the least invasive way possible.
8. Facelift Procedures Pair Well with Other Cosmetic Procedures
There are many cosmetic procedures available to alter and correct undesirable facial and skin challenges. Fortunately, many of these procedures can be performed in conjunction with a facelift procedure to eliminate the need for additional or subsequent procedures. For example, some patients may choose to have a brow lift or eyelid surgery at the same time as their facelift. This reduces the need for extra recovery time and helps ensure consistent results across your face.
9. Invisible Surgical Scars
Incisions made during a facelift procedure are designed to be invisible. This is to help ensure no visible signs that a cosmetic procedure was ever performed. Although the size and location of each person's incisions depend on their particular treatment, most incisions are made in locations behind the ear or along the hairline to make concealment easier.
10. Natural-Looking Results
While it is impossible to "naturally" turn back the clock, a facelift procedure can naturally reinvigorate your appearance. Facelifts of old previously resulted in overly tightened skin or an appearance that indicated "work" had been done. Modern facelift procedures skillfully tighten the skin to restore a more youthful appearance and natural-looking contours without a "windblown" appearance. After a facelift procedure, you will still look like you-just younger!
---
Ready for Your Facelift?
When performed by a skilled, trained surgeon like, Dr. Timothy Connall at Esprit® Cosmetic Surgeons in Portland or a qualified surgeon near you, a facelift can help you turn back the clock and achieve the smooth, youthful skin you want to see in the mirror each day. At a consultation, you can talk to your surgeon and learn more about the procedure, the concerns it can address, and how it may be able to help you meet your appearance goals. A facelift can take years off your appearance and complement other cosmetic procedures you may have considered.
To learn more about facelifts and whether one is the right procedure for you, contact us at Esprit® Cosmetic Surgeons to schedule a consultation appointment. If you are not local to Portland, contact a cosmetic surgeon near you to learn about the benefits of facelifts.